EXHIBITIONS | WORK | CV | CONTACT & ABOUT | ︎ NEWS |


An Experiment in Emergence: Viral Ecologies Looks Beyond the Pandemic , by Cecilia Resende Santos in New City


︎︎︎︎︎︎︎︎︎︎︎︎

VIRAL ECOLOGIES II

We're ( Saffronia and i ) thrilled to release our second issue of Viral Ecologies– a digital platform created to explore the diverse systems and ecologies of our time. Through this platform, 8 new artists, writers, and researchers undertake a multipronged investigation of emergence. They explore how small parts of large systems give rise to patterns, ecosystems, and mutations.






︎︎︎︎︎︎

SURFACE TENSION group exhibition curated by Pia Singh @ Heaven Gallery
Chicago, IL

December 11 - January 24, 2021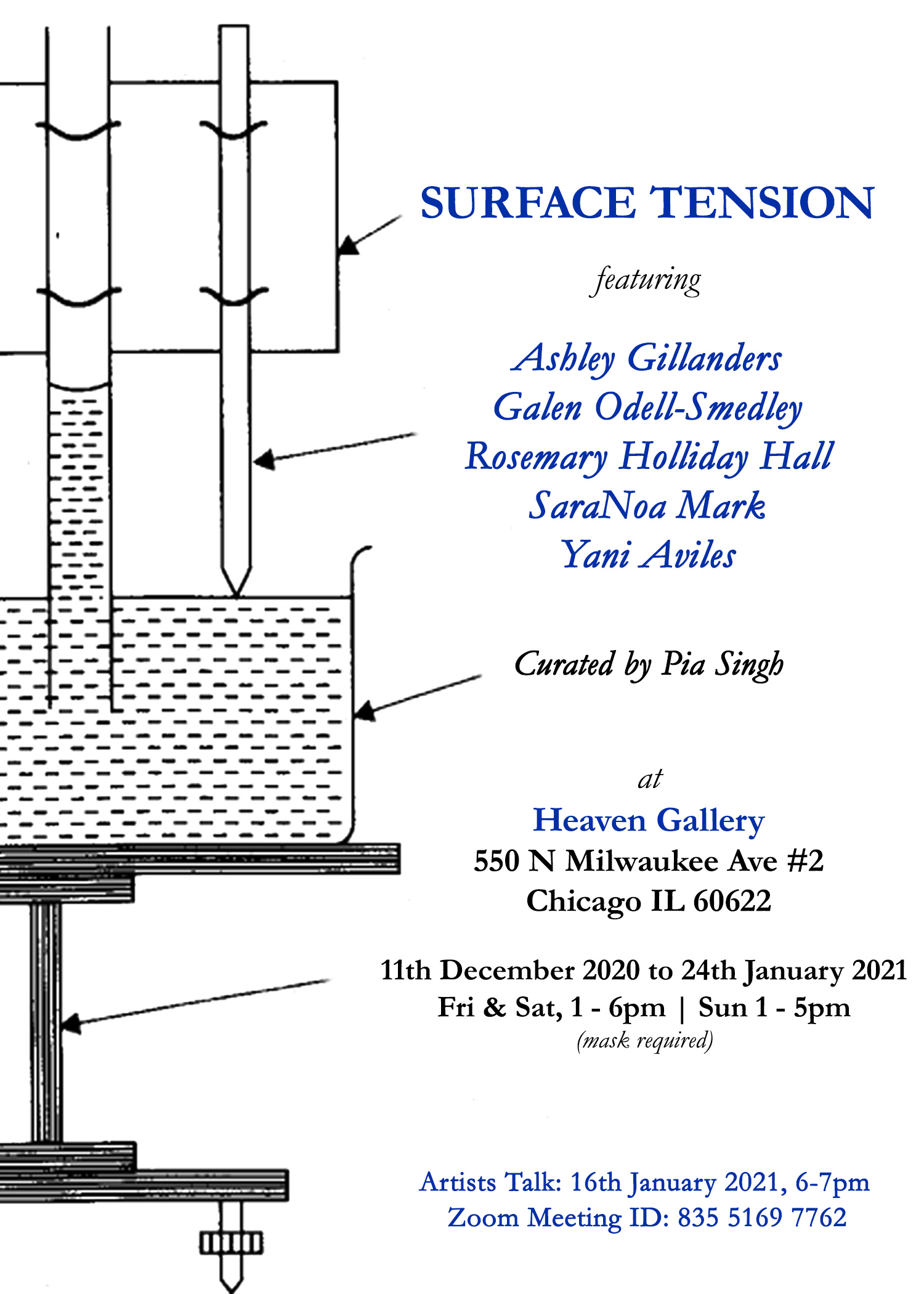 ︎︎︎︎︎︎︎︎︎︎︎︎

THIRD COAST DISRUPTED: Artists and Scientists on Climate
Group Exhibition @ Glass Curtain Gallery
Chicago, IL

September 8- February 19, 2021 ( extended)



︎︎︎︎︎︎︎︎︎︎︎︎

VIRAL ECOLOGIES ~ ONLINE PUBLICATION in collaboration with Saffronia E. Downing

VIRALECOLOGIES.US




︎︎︎︎︎︎︎︎︎︎︎︎



https://www.thisiscolossal.com/2020/05/rosemary-holliday-hall-chrysalises/

︎︎︎︎︎︎︎︎︎︎︎︎

Long-Term Artist Residency @ Global Forest, Germany
POSTPONED

︎︎︎︎︎︎︎︎︎︎︎︎

Artist Residency & SOLO Exhibition @ The Blue Parrot
Chicago, IL
March 5 & 8




︎︎︎︎︎︎︎︎︎︎︎︎

SOLO Exhibition @ Paris London Hong Kong
Chicago, IL
January 10- February 22
http://parislondonhongkong.com/rosemary-holliday-hall/
(Works still on view in gallery office)